Five minutes with Michael Bloom at Top to Toe EPOS on why EPOS systems aren't all the same

For any retailers and merchants serving both online and offline, EPOS systems are an element of business you may be familiar with. They're renowned for delivering real-time information on inventory and transactions of a business. But it's what you may not know about them that could add value to the day-to-day running of your business.
Top to Toe are our trusted EPOS system partner, who specialise in Fashion and Footwear EPOS systems. We sat with the expert, Founder and Managing Director of Top to Toe, Michael Bloom to discuss why there's a significant gap in the market for a specialist fashion and footwear EPOS system and we started by discussing:

What EPOS systems are and how they work

How EPOS systems can help eCommerce retailers

What type of retailers could benefit from EPOS systems

And then moved on to...

The different types of EPOS systems, and how retailers can know which is best for them

How Top to Toe separates themselves from other EPOS systems
---

What Are EPOS Systems and How Do They Work?


Electronic Point of Sale (EPOS) systems are a combination of computer hardware and software based at shops, storage areas and head offices, 'speaking' to each other across the internet. A good system will also link in third parties such as websites and accounting systems to deliver quality information to customers, potential customers and everyone in the company.
---

How Do EPOS Systems Help eCommerce Retailers?


To borrow a cliche, "knowledge is power" and if you're selling on the web it's critical that your stock information is accurate. If it's not you will miss sales and make sales for non-existent merchandise – with all the unproductive effort, costs and reputational consequences this leads to. Further, if your stock comes in multiple sizes and colours then it has thousands and thousands of variables, and the task of tracking all of these is particularly challenging. To do manually it would be too slow, not accurate and financially crippling in terms of salaries.
So it makes sense to use the stock at all your locations to sell on the web, it gives you more to sell and opens up click and collect options. However, the more stock locations and websites you have – the greater the accuracy hurdles. For pure e-tailers, with maybe one or two storage locations, it's a challenge; for retailers (who are also e-tailers) it's many times more so.
An EPOS system is the only pragmatic solution to this accuracy and informational conundrum. The right system will constantly monitor your stock, adjust for sales and constantly update websites as the stock position changes. Realistically speaking it's something only an EPOS system can do - which system and why is something I know we'll get to later.
Highest-rated EPOS system
Scoring on average 4.9/5 across major review platforms

W

hat Type of Retailer Can Benefit From EPOS Systems and Why?
In today's climate almost every kind of e-tailer and retailer could benefit from an EPOS system. Before the advent of the web there may, or maybe not, have been an argument about the need for EPOS but now-a-days, in a fast moving world, with higher salary costs, and the impossibility of manually keeping one or more websites accurate… it's a 'no brainer'.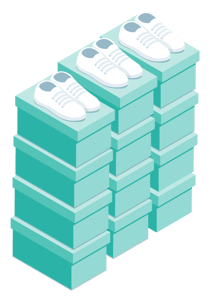 Looked at mathematically it's really a function of the number of SKUs a retail business has (for example, fashion and footwear has more than most); multiplied by the number of stock locations, websites and marketplaces you plan to have… and as a minimum, for every stock number you also need a sales figure. Certainly in fashion and footwear the number of ever-changing numbers is usually tens of thousands, perhaps hundreds of thousands.
Or expressed another way, as soon as you have one location and a website, then without an EPOS system the whole 'being in control' thing becomes very hit and miss. Once you have more than this then an EPOS system is essential and if you don't have one you are definitely losing staff time, money and customers.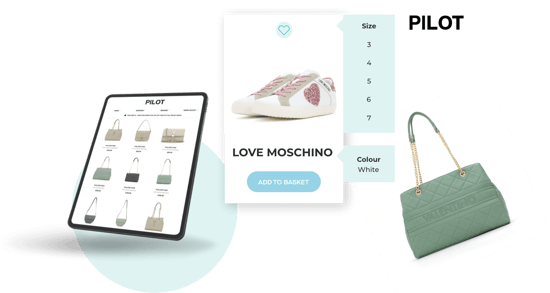 "We've been really happy with the Top to Toe/Visualsoft integration - the link reduces the time it takes to get products live, so it works really well for us!"

Garth from Pilot (Net Clothing Ltd)


Are There Different Types of EPOS Systems? And How Do Retailers Know Which is Best For Them?
Yes, there are many different types of EPOS systems. Superficially you would think they're all going to be the same – how difficult can it be to put in stock, record sales and get business/life changing results?

The reality however is that a system for managing a pub will be completely different to that for a bookshop. For example, the question of how much is left in a particular whisky bottle, when only part of it is sold, is irrelevant in a bookshop - where products are, broadly, either in stock or they are not, there is no concept of stocking only part of a book. This problem is in turn different to that of a fashion business. Knowing you have 20 copies of a particular book is 'enough' for a book retailer, but for a fashion retailer knowing you have 20 shirts in the same style does not help at all when you (or your website) are looking for a particular size and colour.
So in principle it seems easy to choose a system, but in fact it's actually quite a challenge, because to some degree every stock system does in fact track stock. So every stock system can do the job to some extent and it's very human for a salesperson to emphasise those aspects.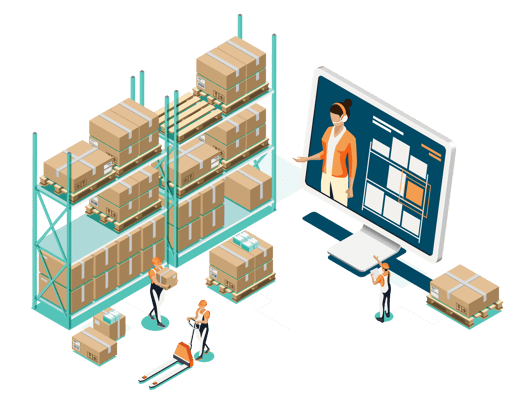 In fact, therefore, potential system purchasers have to choose very carefully. The more generalised a system the more it will, by definition, do a bit of everything. Yet the actual hands-on user system experience can be vastly different - I mean a 15 minute task in a less specialist/ more generalised system may only take 10 seconds in Top to Toe! That's over 50 times as long for just one task!
---

What Separates Top to Toe EPOS Systems From Other EPOS System Providers?
Top to Toe EPOS systems bring in over 35 years' experience in the specialist retail market, having developed an innovative and highly tailored approach within the fashion and footwear industries - we really are specialists. Our software and staff are totally orientated around the multi-variant fashion, footwear and sportswear conundrum – it influences every screen in every module of our system.
Let's not forget that "knowledge is power", it's not numbers that's power, or data that's power, it's knowledge. Having a system is one thing, operating it easily to get what you need is quite another. It's not that you cannot put a fashion or footwear item into a 'none fashion' or more generalised type of system and get some sort of results - but it'll be like trying to run a pub with a bookshop system. You can 'kind-of-do-it', but it's just not a great way to go about things; it's incredibly time-consuming - so you would have to work four times as hard, but still only get half the results.
Top to Toe has a completely unique approach to handle sizes and colours, and that means it's a lot easier to use – it means you and your staff work less and get much more productive information out, more knowledge. You save staff time while managing the business better and more profitably.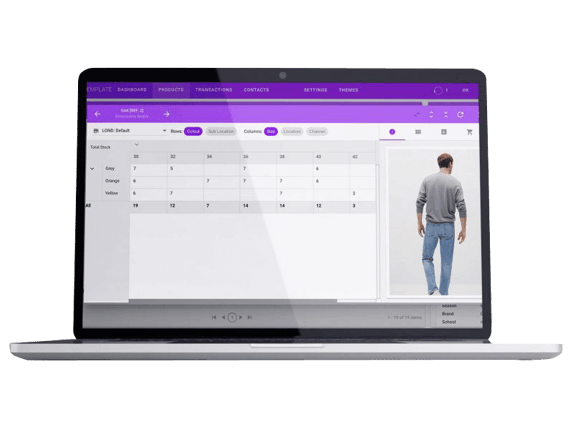 We also have a very proactive approach to partnering with our clients, whether they have one shop or many. All our clients have unlimited one-to-one access to trainers and technical support as a standard part of their package and, while we are not perfect, our very high Trustpilot scores reflect how satisfied our clients are.
We are the highest-rated specialist EPOS system, scoring on average 4.9/5 across major review platforms. With a very telling customer retention rate of over 95%, Top to Toe's dedicated team ensures that our top standards are consistently met, as we continue the journey of providing one-to-one support to thousands of fashion and footwear retail outlets across the UK and Ireland.


"I've been in the footwear business for over 40 years, and Top to Toe is still the best that there is"

Graeme Preswell, Howorth's Shoes
For more information on how you can integrate Top to Toe EPOS into your Visualsoft site, get in touch with your Account Director today. Alternatively If you need help or advice growing your eCommerce business, we have an amazing team specialised in building, growing and scaling online businesses. Fill in the form below and a member of the team will be in touch!