As an eCommerce platform provider, one sector we have gained vast experience in is Fashion and Footwear. With big name Fashion and Footwear brands reaching eCommerce growth through our all-in-one solution, some may say we're experts in this area of online retail.
With that being said, Top to Toe are our trusted EPOS system partner, who specialise in Fashion and Footwear EPOS systems, and are specialists we can count on to deliver a frictionless experience for both retailers and consumers.
An EPOS system is a combination of computer hardware and software spread across one or multiple shops, storage areas and a head office – plus integrating with other third parties such as websites and accounting systems. Its broad purpose is to provide a retailer with stock, sales, purchase order and customer information.

Specialising for over 35 years
Scoring 4.9/5 from clients
Highest rated EPOS system
95%+ client retention rate
Highest EPOS retention in UK
UK's Leading Specialist EPOS System


Top to Toe happens to be the highest-rated specialist EPOS system, scoring on average 4.9/5 across major review platforms. With a telling customer retention rate of over 95%, Top to Toe's dedicated team ensures that top standards are consistently met, as they continue the journey of providing one-to-one support to thousands of retail outlets across the UK and Ireland.


Top to Toe EPOS systems bring over 35 years' experience to the specialist clothing and footwear EPOS market, having developed an innovative and highly tailored approach to fashion, sports and footwear stock management. Their software and staff are orientated around the multivariate fashion, footwear and sportswear conundrum – it influences every screen in every module of their system.


Not only that, their EPOS system has been designed specifically to handle products that come in variants (such as size and colour). Rather than listing a product's variants, Top to Toe presents them in a dynamic, intuitive matrix grid for reporting clarity and flexibility.

We aim to provide the best service possible to our customers. And with partners like Top to Toe EPOS ready to integrate into our platform and help our clients maximise their eCommerce experience for both themselves and their customers, we can do just that. Just ask some of our customers…



"We've been really happy with the Top to Toe/ Visualsoft integration - the link reduces the time it takes to get products live, so it works really well for us!"



Garth from Pilot (Net Clothing Ltd)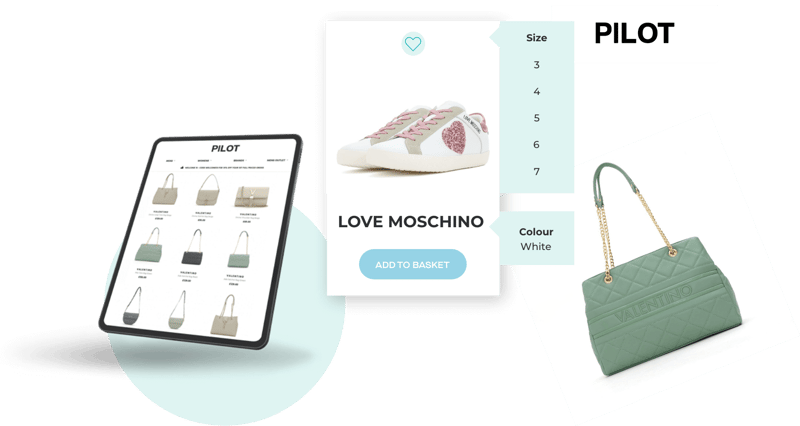 "The Visualsoft integration is solid, quick, reliable and a big time saver. You're all really nice guys at Top to Toe and Visualsoft - we see you both as our partners, not just software suppliers"

Stephen from Rio & Brazil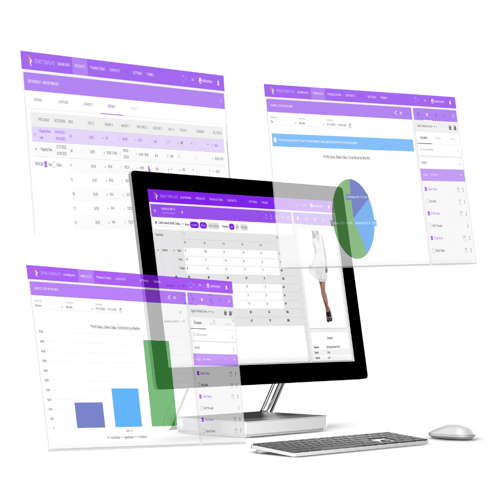 ---
Top to Toe EPOS System's Key Features

Whilst almost all EPOS systems have these features, what makes Top to Toe totally unique is HOW the system is structured:
Stock Management

-

Unique and interactive matrix grids show you instantly understandable size/colour details, or switch anytime to seeing summary stock, sales profit, margin and other data for the whole style overall.
Order Management - Track your outstanding orders; generate purchase orders directly into a size/colour matrix grid; simultaneously seeing crucial stock and sales data to help decision making
eCommerce Integration - Directly link your physical store's EPOS to your eCommerce platform, all completely synchronised and all without a third party.
Reporting - Build your own reports with a uniquely easy, interactive and unified reporting hub - bringing total customisability and flexibility.
Customer Management - Track customer purchases, customise your own loyalty schemes and gather key data for text and email communications


---
Seamless Integration
Integrating a Top to Toe EPOS system to your eCommerce site is seamless and easy to do. It also means you will benefit from their innovative solution for EPOS systems and solutions catered to the fashion and footwear sector.
With glowing client testimonials, and reviews that make Top to Toe the highest-rated specialist EPOS system, consider their integration to your Fashion and Footwear eCommerce site to ensure a seamless and frictionless experience for when managing stock, sales, purchase order and customer information.


"The integration is seamless - everything syncs up perfectly"

Luke from Howorths Shoes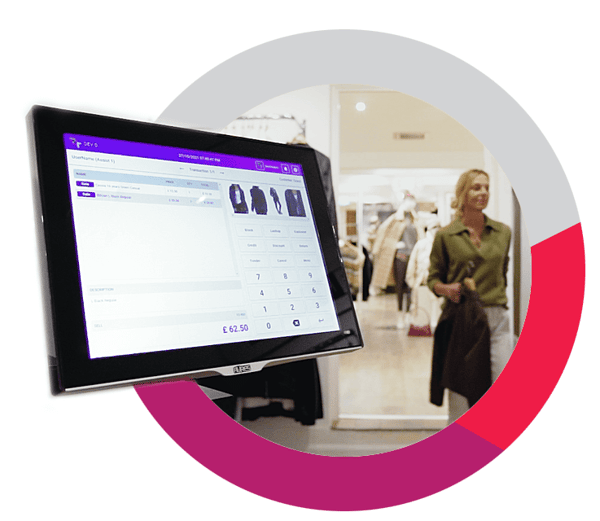 Want to Speak to the Team?
For more information on how you can integrate Top to Toe EPOS into your Visualsoft site, get in touch with your Account Director today or you can fill in the form below and a member of the team will be in touch!