Marketing Without Limits
Reach the highest points with a true cross-channel, integrated digital marketing strategy housing all of your channel specialisms in one place…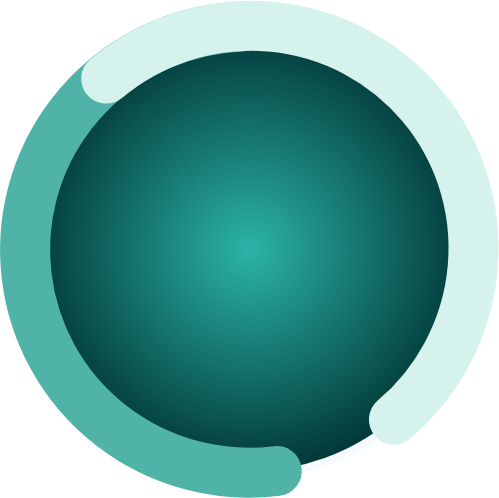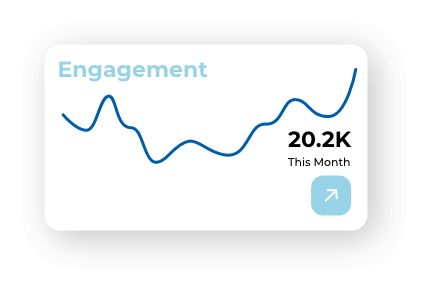 You Have the Best Product!
But Do You Know How To Get People To Buy It?
We Do!

We have established our own powerful Marketing Solution to optimise your potential for growth through our tried and tested APEX marketing approach.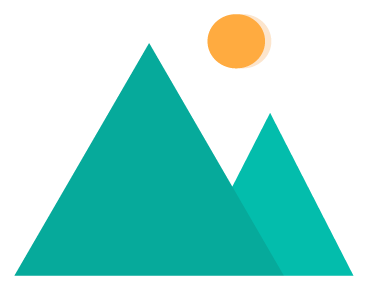 So How Does It Work?
We know exactly how to help you reach new heights online through our industry-leading marketing blueprint. It identifies your business opportunities and executes strategically in order to drive growth, through our four core principles.

Activation
What if we told you we could drive the best possible ROAS, Value & Sales, regardless of your budget? We focus on customer journey planning and strategically aligning audience & data points to the retail journey, so we can meet your business objectives to drive profitable growth.

Precision
How does access to unrivalled data insight sound? We use your accurate first-party data to understand your customers and audiences. This informs our creative approach as well as targeting to ensure we are always driving the right traffic & enquiring customers effectively.

Engagement
Are you looking to captivate your audiences with cutting-edge campaigns? We follow through concept to creation and then activation to ensure all your creative needs are seamlessly delivered to bring your brand to life and improve awareness.

eXperience
Do you want to focus on capturing & converting your customers in the most effective way? We are in a unique position to optimise faster, smarter and more effectively than anywhere else through our SEO & CRO channels meaning you can reduce your reliance on paid channels & drive organic growth.
Inspire
Your consumers' journey to make a purchase is all dependant on their interactions and experiences with your brand. A positive experience improves the likelihood of a conversion. And that starts with a little inspiration...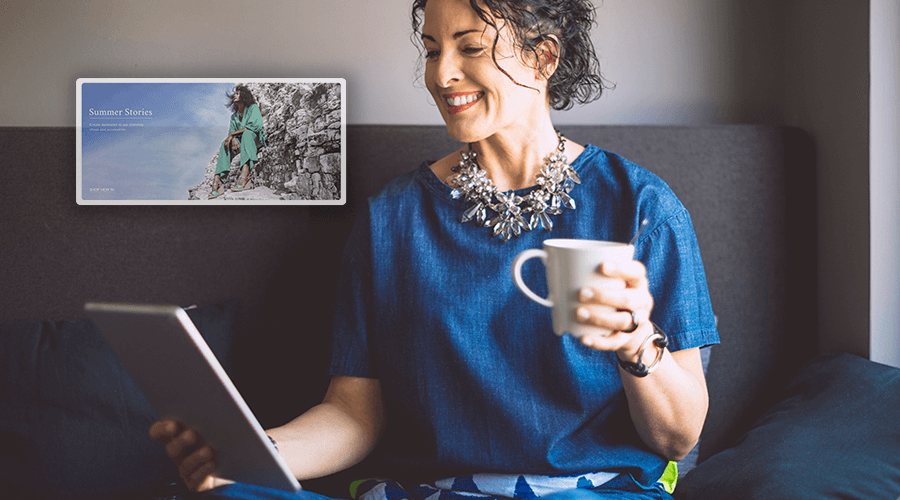 1. Stand Out From the Crowd
In crowded eCommerce marketplaces, you need to ensure that your brand & products are showcased in an interactive way, but most importantly to the right potential customers. Our inspire phase starts with audience analysis to define what are the key touch points to capture your audience at the start of their purchase journeys.
2. Inspire Brand Confidence
We create the most relevant first impressions for prospective customers by utilising bespoke data segments in order to model new audiences against your current customers, then align creative to them in the most engaging way.
Engage
So you may have captured the users attention, but so have 4 other brands. Now you need to continue the message to the consumer in the most relevant way possible to demonstrate to them why they should shop with you and not one of your competitors...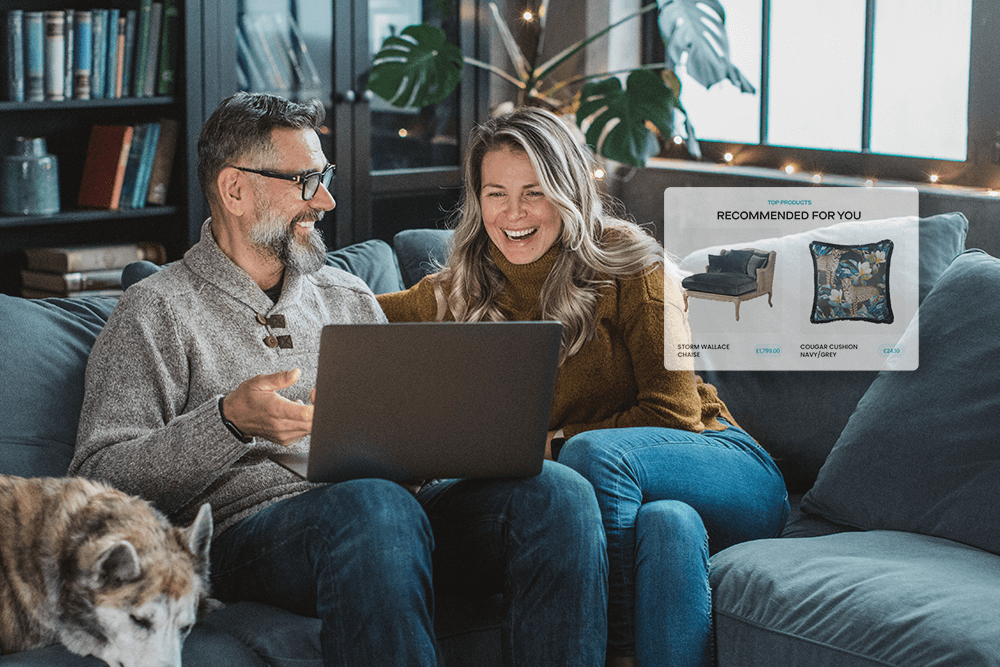 3. A Touch of Personalisation
We focus on tailoring content to the customer and the platform that they find themselves on, to continue the conversation in the way that suits them. By understanding what the user has already engaged with we can serve content that informs them further and drives them towards that purchase decision.
4. Understanding Your Customer
In the engage phase, we concentrate on getting the user on your site and engaging with your products. This way we can understand the journey and behaviours of your customers, giving us the information we need to drive that final purchase.
Buy
With our data led approach, by the time the consumer reaches the buy phase we understand fully what creative, onsite content and products they have engaged with. So we get valuable insight into your audience and behaviours to determine future activity and drive sales...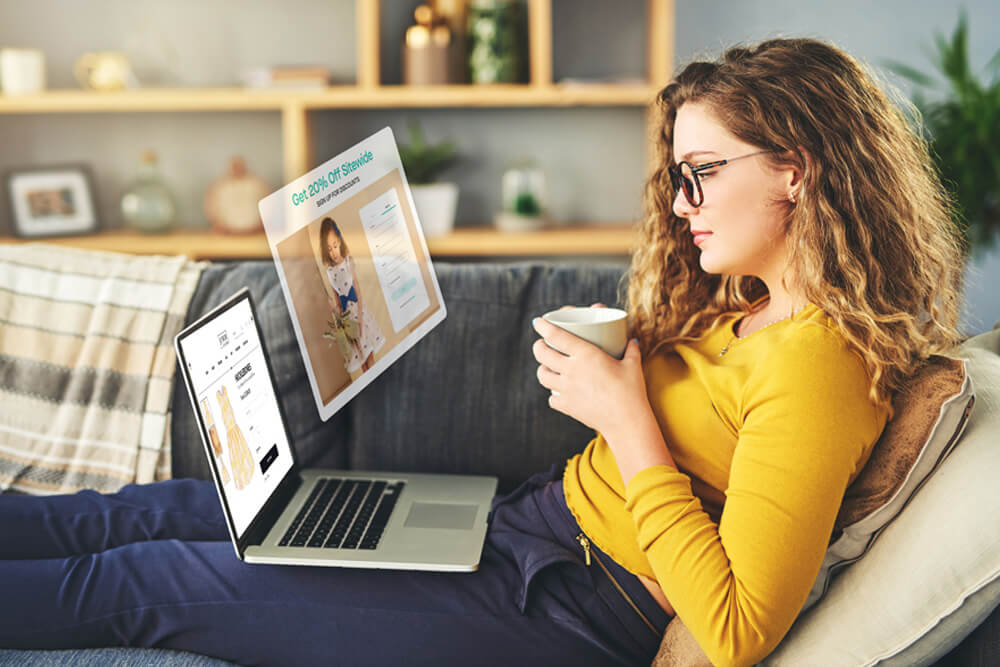 5. Encouraging the Sale
The buy phase is all about being dynamic and product led that encourages the user to get over that final hurdle and buy the product. We produce price led and tailored creatives to parallel their product interest, driving purchase behaviour.
6. Driving Lifetime Value
Following the purchase, our strategy doesn't end. The customer data fuels the inspire phase to find other users like your new customer and we can then reactivate the purchaser to drive lifetime value for your business.
Visualsoft's Emailing Service is a no-brainer for a company that wants to see growth. We have seen Month on Month growth since the email team took over and we are exceeding our industry benchmarks in terms of revenue, clicks and open rates. They have been super attentive, have vast knowledge about email marketing and we are lucky to have them".
Paul
- Discount Supplements
We're over the moon with the success we've achieved over the last year. The results are fantastic and show that we made the right decision in choosing Visualsoft as our eCommerce partner
Pauline Anderton
- Naio Nails
The Visualsoft Affiliate team have created a fantastic, clean and high end Affiliate Network for Daniel Footwear. We have also seen a reduction in commissions paid without a drop in revenue, which has been very good for our bottom line contribution.
Mark Buxton
- Daniel Footwear

Taking Social by Storm With Fusion Living
A 316% revenue growth YoY specifically through Facebook and Instagram
+316% Revenue Through social YoY 2018 vs 2019
+450% Transactions Through social YoY 2018 vs 2019
"We see Visualsoft as a key partner to Fusion Living and our future strategic growth. We love working with various teams and individuals. We find the service to be proactive, responsive and there is real care for our business and what we are trying to achieve."
Carley Rimmer - Fusion Living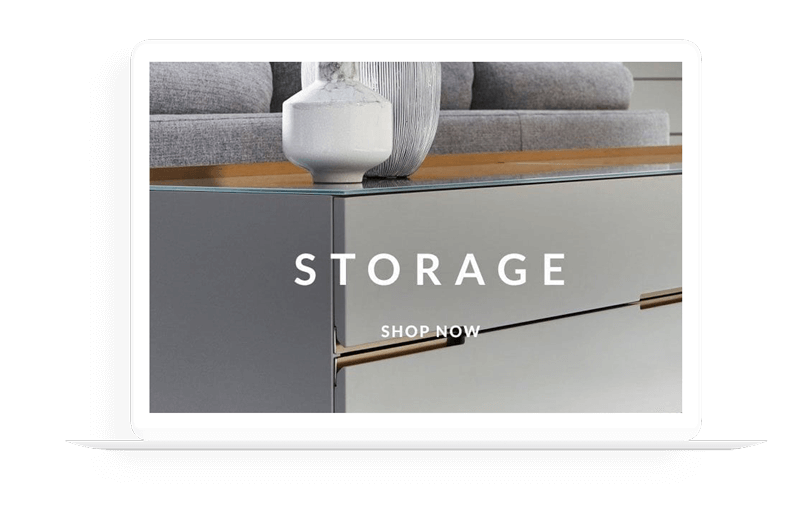 Sell to Any Customer, on Any Channel, Anywhere in the World
We partner with all the major marketing platforms and marketplaces, so if you're striving for eCommerce success, we have the support of industry experts to get you there, whatever the dream.