Daniel Footwear fashions year-on-year growth in a post-Covid world with Performance Max
Learn how we leveraged the latest Google Ads features to deliver improved campaign performance and rapid results in an increasingly competitive space.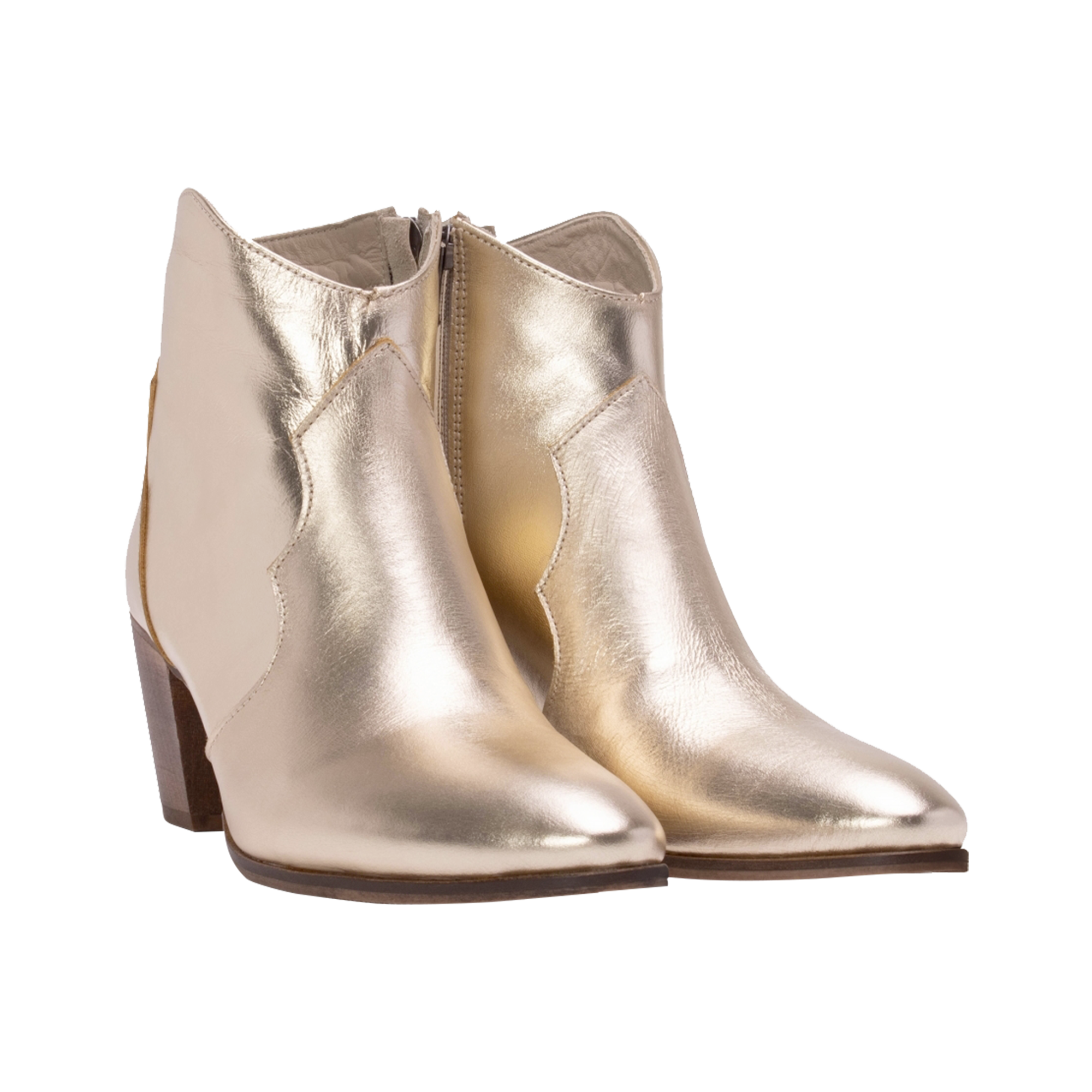 +26%
increase in UK revenue
20%
increase in clicks through paid search in UK
Daniel Footwear is a premium retailer of designer shoes, bags and accessories with over 15 stores in the UK. Over the past five years of partnering with Visualsoft, for both our eCommerce platform and marketing offering, the brand has seen a consistent 20-25% increase in online growth.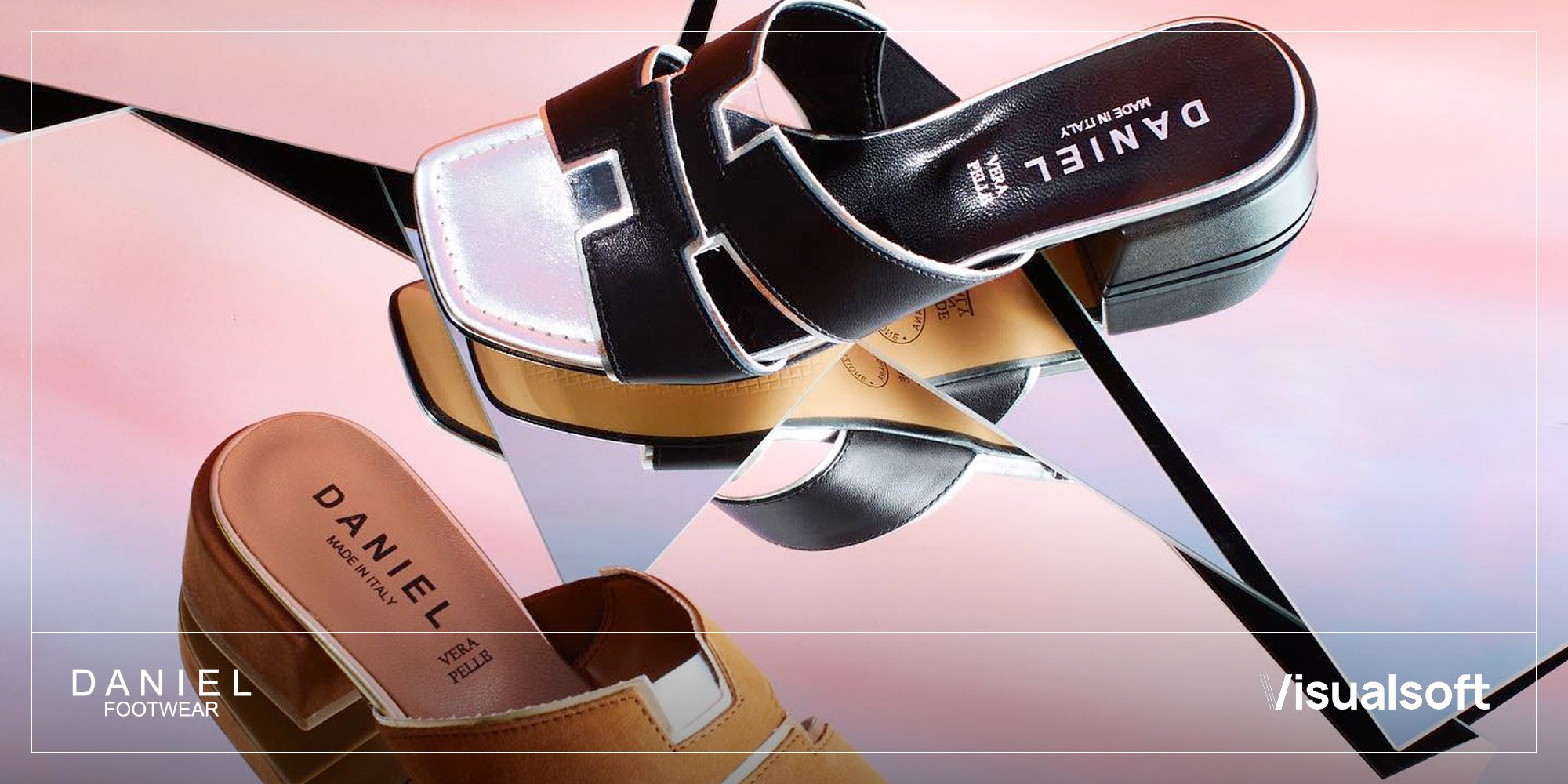 In numbers
in UK revenue and 53% in the US
uplift in UK ROAS and 20% in the US
increase in clicks through paid search in the UK and 31% in the US
As more retailers shifted to an online model following COVID-19 lockdowns, Daniel Footwear found itself facing new competitors in its advertising space, which raised cost per click (CPC) and hindered brand visibility. Despite these challenges, the brand stuck to its 2022 goal of year-on-year growth with a target of 20% increased revenue across its online store, which is powered by the Visualsoft platform.
To tackle both these issues and see continued growth in conversion and revenue, on behalf of the retailer we tested Performance Max - Google's next generation of Smart Shopping campaigns that uses machine learning to optimise bids and placements. The new goal-based campaign type also allows advertisers to access new inventory, formats and audiences across all of its channels including YouTube, Search and Discover.
To drive performance based on conversion goals and deliver more conversions and revenue, we switched to target return on ad spend (ROAS) bidding to optimise performance across channels in real time. We also relied on the Performance Max Insights page and data from the campaign's asset report to fine-tune performance.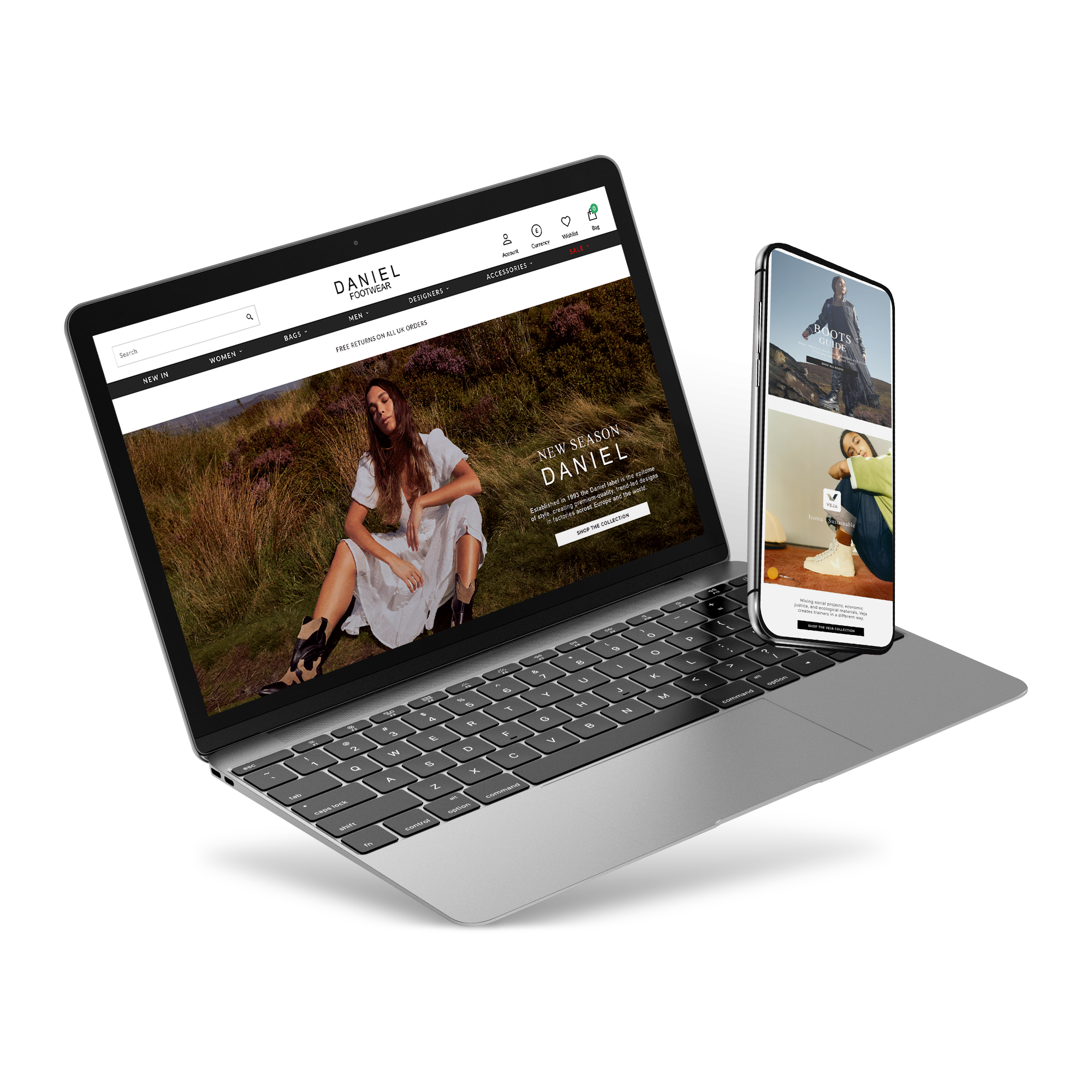 Our Craft. Your Success.
"Our Performance Max campaigns have significantly improved our ROI, allowing us to demonstrate strong overall growth online this season."
Mark Buxton - Daniel Footwear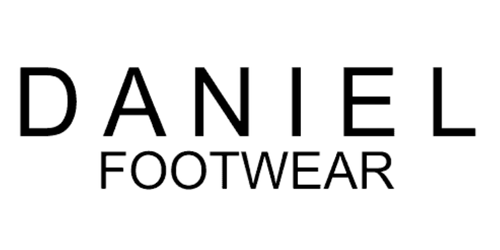 No video selected
Select a video type in the sidebar.
Rapid results
Over a four-week period, the new UK Performance Max campaign versus the previous Smart Shopping campaign saw a 20% increase in clicks, a 26% revenue increase, and a 5% uplift in ROAS. The US campaign yielded a 31% increase in clicks, 53% revenue increase, and 20% ROAS increase. Following this success, we've fully migrated Daniel Footwear to Performance Max for online sales and plan to refresh assets and lower target ROAS to generate even more website traffic in the future.
Find out how Visualsoft can help your business
If you need help or advice growing your eCommerce business, we have an amazing team specialised in building, growing and scaling online businesses. Through the power of our innovative eCommerce platform, our own industry experts and marketing solutions tailored to you, we can help with your online journey..