Enhancing an Email Strategy to Drive Subcribers for Wellworking!
Wellworking worked with Visualsoft to increase their subscriber base drastically through a variety of tactics.
Since their inception in 1999, Wellworking has been one of the UK's fastest growing online suppliers of contemporary furniture. Their mission is in the name: to ensure everything is working well. Fully DSE trained staff have a wealth of industry and product knowledge to ensure that our clients receive the most suitable and up-to-date advice and service.
Nurturing Subscribers Brings a 233% Increase in Subcribers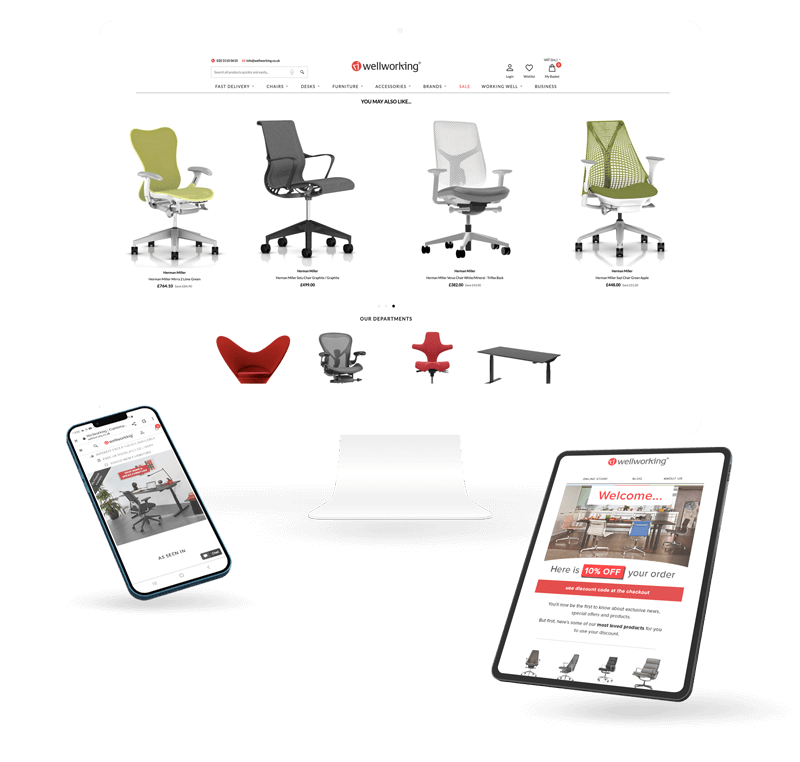 We were really impressed with the growth in subscribers in such a short time. Visualsoft suggested lots of ways to gain subscribers which were easy to implement. The sales generated from the new features we set up were a great added bonus.
Rhona Jamieson
- Digital Manager at Wellworking
Let's Talk
If you need help or advice growing your eCommerce business, we have an amazing team specialised in building, growing and scaling online businesses. Through the power of our innovative eCommerce platform, our own industry experts and marketing solutions tailored to you, we can help with your online journey..
Sign up to view other success stories we're proud to be part of