Increasing Conversions Through Lockdown for Miltons Diamonds!
Miltons Diamonds achieved a 31% open rate and click through rate of 13.91% in their lockdown communications.
Specialising in retail sales and pawnbroking, Miltons Diamonds are the busiest and most well-known pawnbrokers in Liverpool. They offer new and quality second-hand jewellery and luxury pre-owned Swiss-made watches, holding a stack of over 400 Rolex.
Miltons Diamonds Adapted Their Email Communications Throughout Lockdown, Based On Data-Driven Recommendations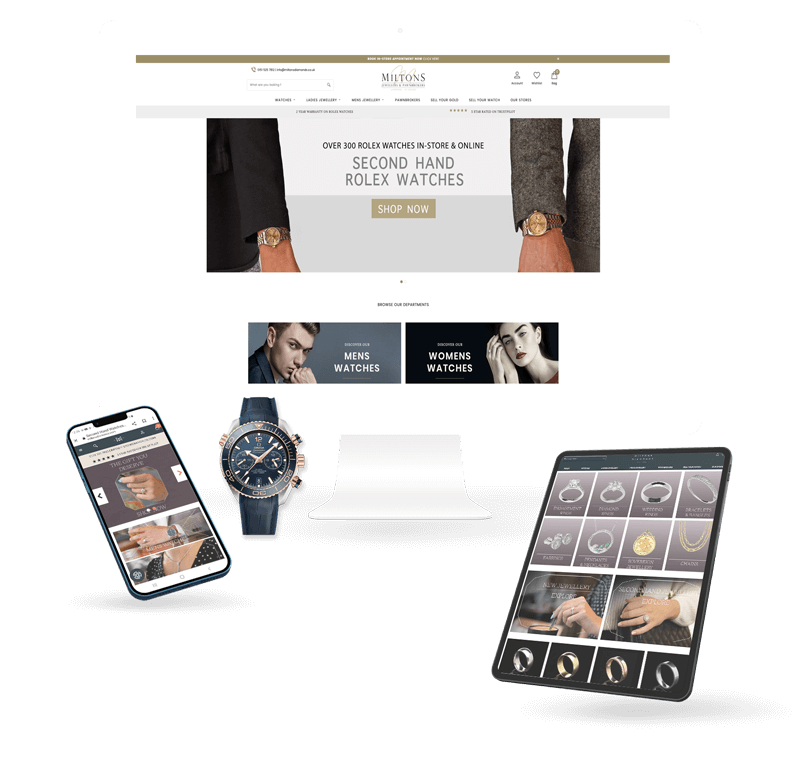 Georgia has been fantastic during the last 5 months! She has managed our account excellently. During the last quarter, she has kept customers engaged and interested, which has been essential during these uncertain times. The emails that she has created have been interesting and click-worthy.
Ben Johnson
- Manager at Miltons Diamonds
Let's Talk
If you need help or advice growing your eCommerce business, we have an amazing team specialised in building, growing and scaling online businesses. Through the power of our innovative eCommerce platform, our own industry experts and marketing solutions tailored to you, we can help with your online journey..
Sign up to view other success stories we're proud to be part of