A Cross-Channel Approach Delivers 9175% Subscriber Increase for Giftzuu
Giftzuu achieved exponential growth through cross-channel collaboration.
Founded in 2008, Giftzuu specialise in the weird and the wonderful - in their own words: "products you don't need to exist - but can't live without!". From humble beginnings working out of the garden shed, Giftzuu now ship their incredibly vast range of products to customers around the world and have exponentially increased their subscriber base.
+9175%
Subscriber Increase
Since joining the Growth package
Giftzuu Achieved Exponential Growth Through A 5 Month Period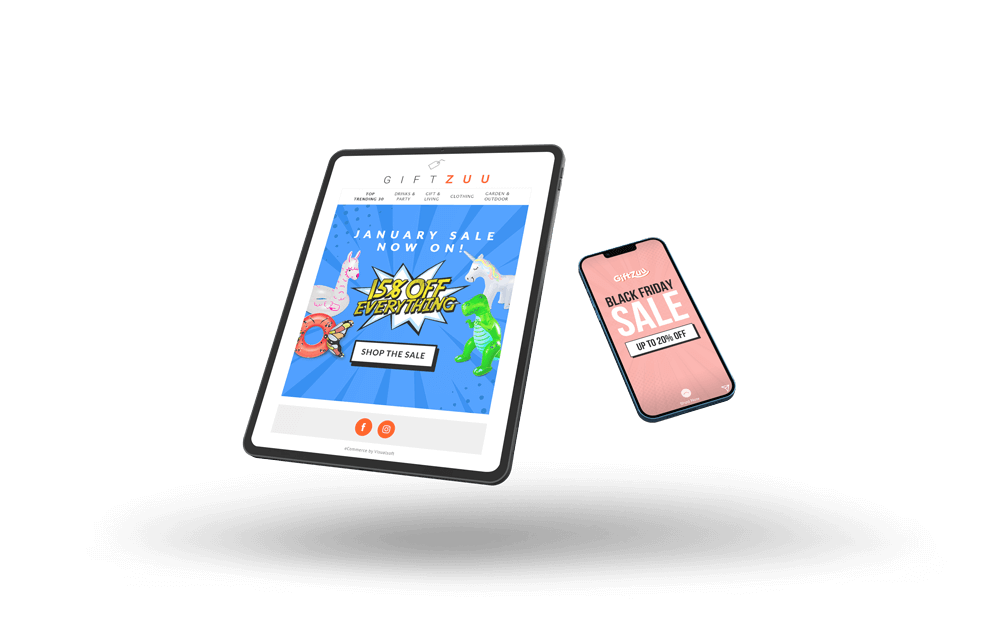 The subscriber growth package has led us to be in the positive position to communicate more effectively with our customer base in the future. Visualsoft's acquisition package came into place straight after our website went live and has helped set us up for the future.
Nick Comer
- Director at Giftzuu
Let's Talk
If you need help or advice growing your eCommerce business, we have an amazing team specialised in building, growing and scaling online businesses. Through the power of our innovative eCommerce platform, our own industry experts and marketing solutions tailored to you, we can help with your online journey..
Sign up to view other success stories we're proud to be part of