Doubling Revenue for Daniel Footwear
Daniel Footwear achieved a channel ROI of at least 1800% while pushing channel turnover above 2 million pounds for the UK market, through their partnership with Visualsoft affiliates.
Daniel Footwear is a premium retailer of designer shoes, bags and accessories with over 15 stores in the UK. Over the past five years of partnering with Visualsoft, for both our eCommerce platform and marketing offering, the brand has seen a consistent 20-25% increase in online growth.
Through the Affiliate channel YoY
Through the Affiliate channel YoY
Double Revenue For Daniel Footwear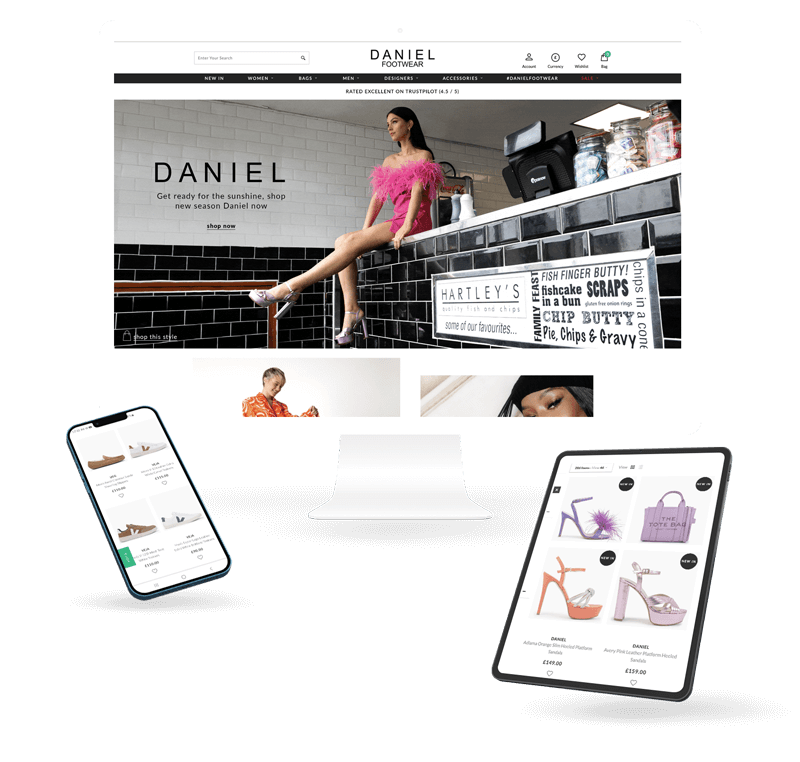 The Visualsoft Affiliate team have created a fantastic, clean and high end Affiliate Network for Daniel Footwear. We have also seen a reduction in commissions paid without a drop in revenue, which has been very good for our bottom line contribution.
Mark Buxton
- Daniel Footwear
Let's Talk
If you need help or advice growing your eCommerce business, we have an amazing team specialised in building, growing and scaling online businesses. Through the power of our innovative eCommerce platform, our own industry experts and marketing solutions tailored to you, we can help with your online journey..
Sign up to view other success stories we're proud to be part of