Stay Innovative With Visualsoft: As the eCommerce Landscape Evolves, So Do We
It's no longer enough to update your eCommerce platform once a year. The digital landscape is constantly changing, which means the eCommerce landscape is constantly changing too. Customers are becoming immune to the typical methods used by online retailers and are now excited by the next best thing. The challenging part is, the 'next best thing' can come and go in short time frames.
At Visualsoft, we are dedicated to ensuring that we provide innovative services and technology to help retailers and merchants to build, grow, and scale their eCommerce business. We are constantly evolving our platform and services to ensure we are one step ahead of the game, so our retailers can be one step ahead of the game too.
Effective Platform Evolution
We spend over £1million per year (the equivalent of 260 days) evolving our platform, meaning we are better, faster and are always improving our entire user experience.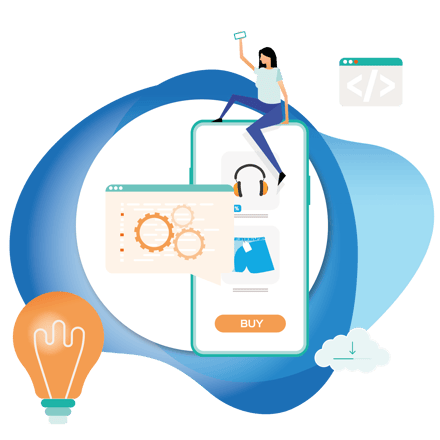 Building Connections With a Mobile App
We've spent the last year investing time and resources into a new mobile app, available on both iOS and Android. We'll be launching this year, so you can better connect with your customers, and reach new ones.
Not only that, we work with our clients to ensure they're a step in front when it comes to the ever-evolving world of eCommerce.
Ahead of the Curve Technology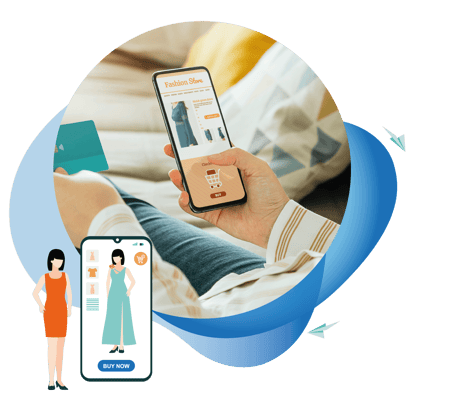 Did you know that in 2021, 1.5 billion consumers aged between 13-69, said they used Augmented Reality daily? Did you also know that it just so happens, we have partnered with some of our clients to help them be a part of the 1% of retailers that have jumped ahead-of-the-curve and began using Augmented Reality as part of their eCommerce experience for consumers?
We partnered with our client Foxy Locks, who specialise in luxurious hair extensions, to create a unique shopping experience, allowing consumers to 'choose their next shade' through an immersive filter. This allowed them to engage and connect with their consumers, as well as educating them about their products and brand.
Through this initiative, Foxy Locks has seen a 65% increase in link clicks from new users, their cost per click reduced by 11% and their average return on ad spend increased too.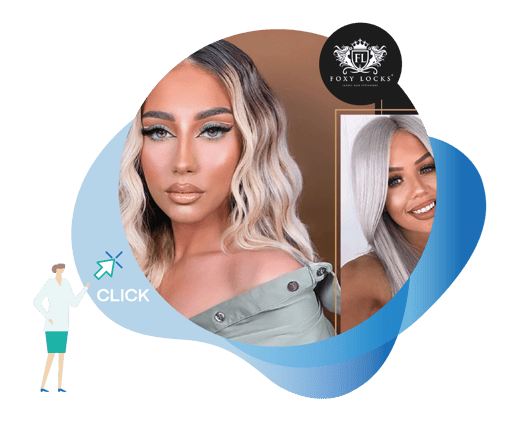 Spent evolving our platform
20%
of development time and resources
Used to update and upgrade platform
80
best-in-class partners
To help with your eCommerce journey
At Visualsoft, we offer innovative knowledge and experience to ensure our retailers and merchants can stay innovative too.
Enhancing User Experience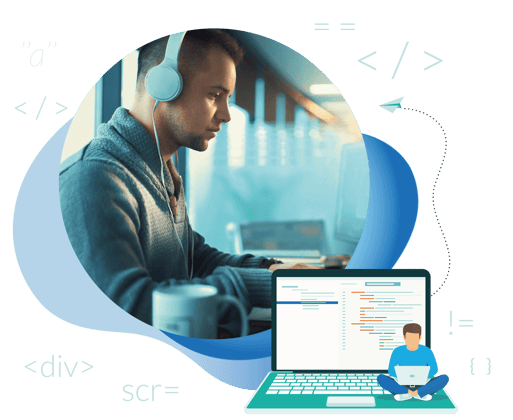 We have a team of 10 developers who dedicate 20% of their development time and resources, upgrading and updating code, so we are better, faster, and constantly improving our entire user experience.

As we continue to grow, our team of developers also grows, so we're never short on innovation and evolution when it comes to eCommerce. Our platform is solid, scaleable and fast due to the improved code we put behind our products. So you can be confident that we're always evolving our tech one step ahead of you, so you can evolve too.
You may also not be aware that we integrate with 80 best-in-class partners to help your eCommerce business discover its untapped potential, because when you grow, so do we.
If you need help or advice growing your eCommerce business, we have an amazing team specialised in building, growing and scaling online businesses. Through the power of our innovative eCommerce platform, our own industry experts and marketing solutions tailored to you, we can help with your online journey.