eCommerce SEO: Driving Organic Traffic
SEO complements your marketing toolkit, and is vital to any website. Don't underestimate the power of SEO. When done right, it drives high volumes and high quality traffic to your site, to drive conversions and brand awareness.
Did you know that many online retailers put their site together with little consideration or thought to SEO performance, despite this marketing type to be one of the highest ROI of any eCommerce campaign?
Instead, brands seem to be relying heavily on social media or paid ads leaving search engine optimisation the, often, overlooked form of marketing. The challenge then presents when people look for a product or service that you offer, but they find your competitor first and not you.
That being said, it's not about mindless search engine optimisation (SEO) and costly pay-per-click advertising. There's a lot that you can try to drive SEO traffic organically before you consider other costly methods.
Here's how...
Create Top Of The Funnel Content
that answers relevant search questions
to ensure your store is performing well
Driving High Quality Traffic To Your Site
our SEO experts implement tried and tested solutions
Set an SEO Budget


Investing in SEO can require a little more time and patience to see results in comparison to other techniques like Pay-Per-Click where the conversion rate is a lot clearer. But, the key point here is 'investing', you might not get immediate results from SEO but instead receive leads, further reach and brand awareness for your spend.
While this approach requires faith, it can become highly profitable when you start making fully organic conversions.
Don't Underestimate Long-form Content


Educational, interactive and engaging content is one of the more reliable methods of generating an organic traffic flow to your site. Producing quality long form content gives you the opportunity to personify your brand and connect with your shoppers.
A way of achieving such 'quality' content is through Google's E.A.T algorithm which works by filtering through keyword-rich content.
If you can aim to litter your eCommerce site with insightful blogs and articles written to improve your shopper's experience, you should potentially win over their business much quicker. By exposing a willingness to talk about and even resolve pain points without having to hard sell is the perfect way to drive more consistent organic traffic.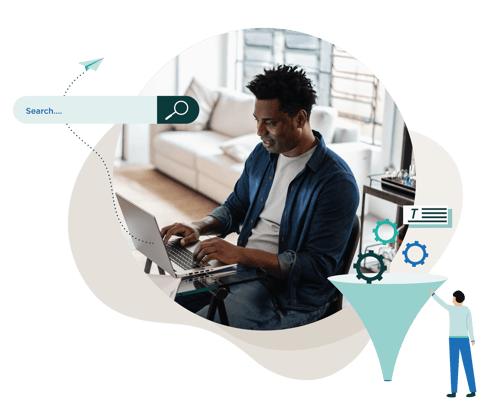 ---
Our very own SEO Content Manager Billy Kelly added:



"

Creating top of the funnel content that answers relevant search questions can help gain brand awareness and securing a featured snippet can help boost organic visibility"
---
Check Your eCommerce Architecture
Considering the architecture and infrastructure of your eCommerce store is a delicate and intricate job - one not to be overlooked. You'll primarily want to focus on your product or service pages as these need to be the most accessible elements of your site as well as remembering the importance of quality content too.
Why not implement a regular website audit process to ensure your store is performing as well as it should be?
The information available on your site needs to replicate the service that a customer service agent would offer in a bricks-and-mortar store. However, nobody enjoys the experience of pushy sales assistance and so too many pop-ups, CTAs or diversions can deter a customer from completing their online purchase.
It's better to keep a user warm, and considering a purchase than to lose them forever. Consumers who return to browse your content contribute traffic, even if they're not making a conversion.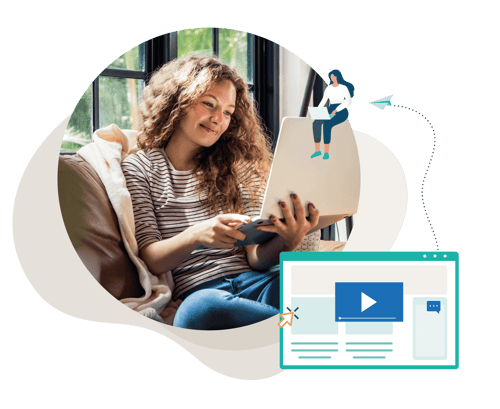 Build Relevant Industry Relationships
In many industries, connections are everything, and eCommerce is no exception. It's really beneficial to build as many relationships with reputable, honest brands that operate within the same niche as your eCommerce store. You could even consider partnering up with them and earn some free exposure.
Never underestimate the power of high-authority backlinks, though. Encouraging respectable sites and sources to link to your eCommerce store, will see your site driving more organic traffic.
---
Need Help to Improve Your Site's Organic Traffic?
Increasing your site's organic traffic can be a hard task and doesn't bring instant reward. It takes time and effort to see long-lasting results, but the results are worth the time it takes to optimise your site. If you need guidance or help developing a digital marketing strategy, Visualsoft is here for you.
Our in-house SEO experts implement our tried and tested solutions, and focus on how to meet your targets effectively to drive growth. So you can focus on retailing to the customers we help you drive to your site.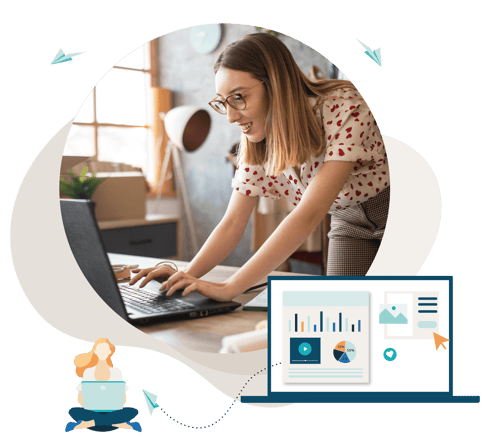 SEO is always changing, and we're here to guide you through it. To Speak with our SEO experts, fill in the form below and a member of the team will be happy to help!