Payments Performance: Shopping Online in a Post-pandemic World
In partnership with our technical partner, PayPal, we surveyed 2000 UK consumers, to gain an overall insight on how they want to shop, the payment methods they want to shop with and how this is reshaping retail in 2022 and beyond.


In 2022, consumers are looking for convenience, reliability and becoming more selective about the brands they shop with. Customers are demanding more, whilst looking for recognisable payment providers they can trust to make spending online as simple as possible.
For many, COVID-19 has been a major factor in their choice of where to shop, with the majority choosing to spend their hard-earned cash online.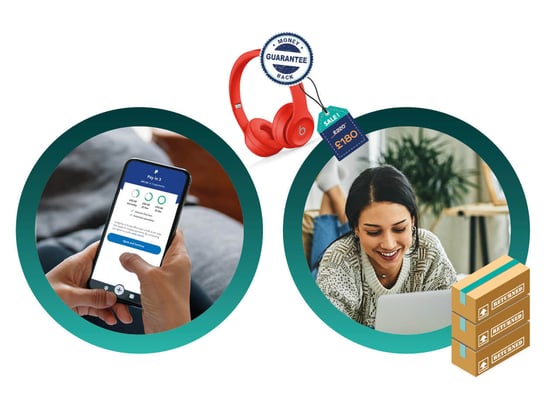 Consumer confidence is also being regularly hit by worldwide economic factors such as inflation and rising interest rates that create spending uncertainty. Understanding what is most important to shoppers, whether that be brand loyalty, experience or convenience is instrumental to a retailers' success.
We've teamed up with our technical partner, PayPal to carry out market research surrounding what the future looks like for payment options in the eyes of consumers, and how retailers can meet the criteria for allowing their consumers to receive the convenience, reliability and confidence they're looking for when shopping online through their chosen payment providers.
anticipate spending the most of their money in the grocery sector
surveyed between 9th-14th March 2022
1 in 4
people choosing PayPal
as their preferred choice for online purchases
Through our exploration around shopping online in a post-pandemic world, our findings revealed that:
Consumers find convenience and comfort when stores integrate with payment providers who offer Free Shipping and Buyer Protection
Your checkout should have payment options to suit a range of consumer preferences.

The predicted longevity of the consumer shift to online

You can improve your consumers experience through personalising their experience, offering split payment options, and offering discounts

Consumers are anticipating spending their most of their money in the grocery sector in the next 12 months

And More




Download our Report today to ensure you're providing the best eCommerce experience possible for your consumers.
Download Your Report
Fill in the form below and a copy of 'Payments Performance: Shopping Online in a Post-pandemic World' will make it's way to your inbox shortly.