GFS - Taking the Hassle Out of Cross-border Shipping
Join Visualsoft and GFS as we simplify global shipping, so you can focus on selling.

At Visualsoft, we're dedicated to providing the best services and features through our platform, which is why we've partnered up with GFS to offer you an exceptional shipping and delivery service system.
GFS is our trusted delivery partner with existing integrations for Visualsoft and, the largest one-stop shop for global managed multi-carrier solutions - bringing together the widest choice of multi-carrier services (UK & International), logistical know-how and multi-carrier eCommerce technology for some of the fastest-growing online retailers. They take the hassle out of cross-border shipping so you can focus on selling.


Under ALL Shipping Terms – IOSS, DTP, DDP and DAP
Express, Plus and Economy
Multi-carrier Management from Checkout to Doorstep and back again

Since 2001, GFS have been helping retailers to:
Provide an exceptional customer delivery experience
Reduce cart abandonment
Automate shipping and despatch
Optimise carrier spend and performance
Open up international markets

Are you shipping 75+ parcels a day?
GFS International supports delivery worldwide to 220+ countries and territories under ALL shipping terms – IOSS, DTP, DDP and DAP. With 3 service options – GFS can build a tailored international delivery solution that meets the exact needs of your business, whether you have registered for IOSS or not. So, all you need to do is choose from 1 of 3 service level options – Express, Plus and Economy – and GFS does the rest!
---
How Does the Visualsoft x GFS Delivery Integration Actually Work?
You may be wondering how the integration between Visualsoft and GFS Delivery works. Believe it or not, it's quite simple. The Visualsoft system makes an API (Application Programming Interface) call to GFS requesting a label. The correct label is then returned based on the shipping rules/requests. It's as easy as that!
---
What about Returns?
If you're looking to improve visibility and speed of returns, GFS Global Returns Pro offers:
Paperless returns portal giving customers choice of returns
320,000 drop-off locations
200+ returns options in 35 languages
Offer instant exchange options
Electronic Duty Relief
Much more
Integrating GFS Deliver with your eCommerce site means you will benefit from their best-in-class delivery service and solutions catered to your customers, markets and business. A frictionless experience for you, and a transparent service for your customers.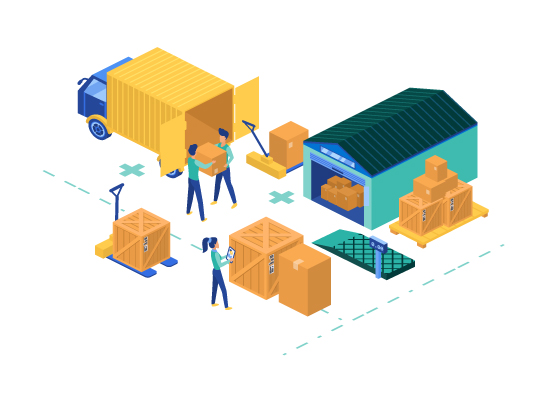 Want to Speak to the Team?
For more information on how you can integrate GFS into your Visualsoft site, get in touch with your Account Director today or you can fill in the form below and a member of the team will be in touch!